Work
Building zipply.io – Simple Resume Maker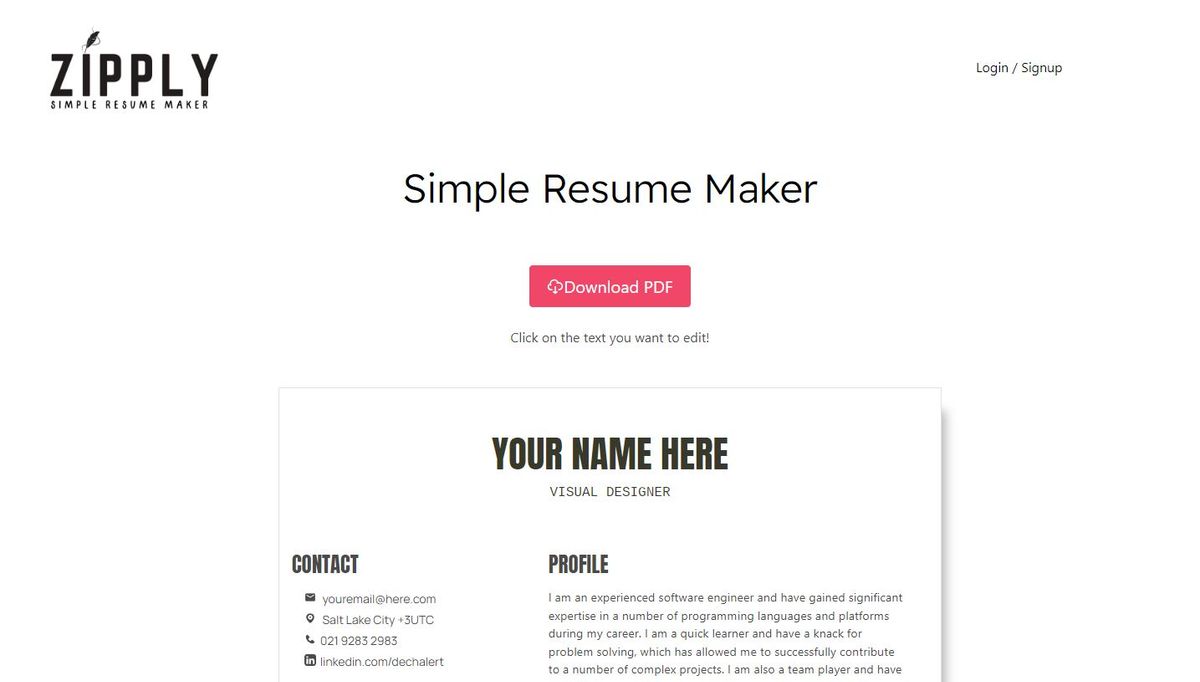 On a Wednesday evening, not too long ago, I decided that it was time to get a different kind of day job.
But I had a problem – there was a major gap in my resume for the kind of work I want.
Over the past 4-ish years, I've been jumping around doing marketing, promo work, SEO, and content-related stuff. In the grand scheme of it, there weren't really that many software developing activities.
Well, there was the odd ticket here and there, booting up WordPress and Ghost blogs – but it's not the same as building something concrete and substantial.
While that sort of work is fine and I enjoyed it for what it is, there was an itch to get back into proper coding again.
But I didn't have recent relevant experience.
So rather than falling into the myth of the catch-22, I decided to create my own experience, upgrade my knowledge, and like that, zipply.io was born.
The idea
There are a ton of resume builders already out there, along with free resume templates. But there was a problem:
For many resume builders and makers, you had to sign up and work your way through a million fields before getting near a fully formatted resume
for the free resume templates, you either needed Adobe Illustrator, Photoshop, or Microsoft Word
So I prototyped a rough view in HTML, CSS spruced it up, and decided that it was time for a proper and truly simple resume maker to enter the fray.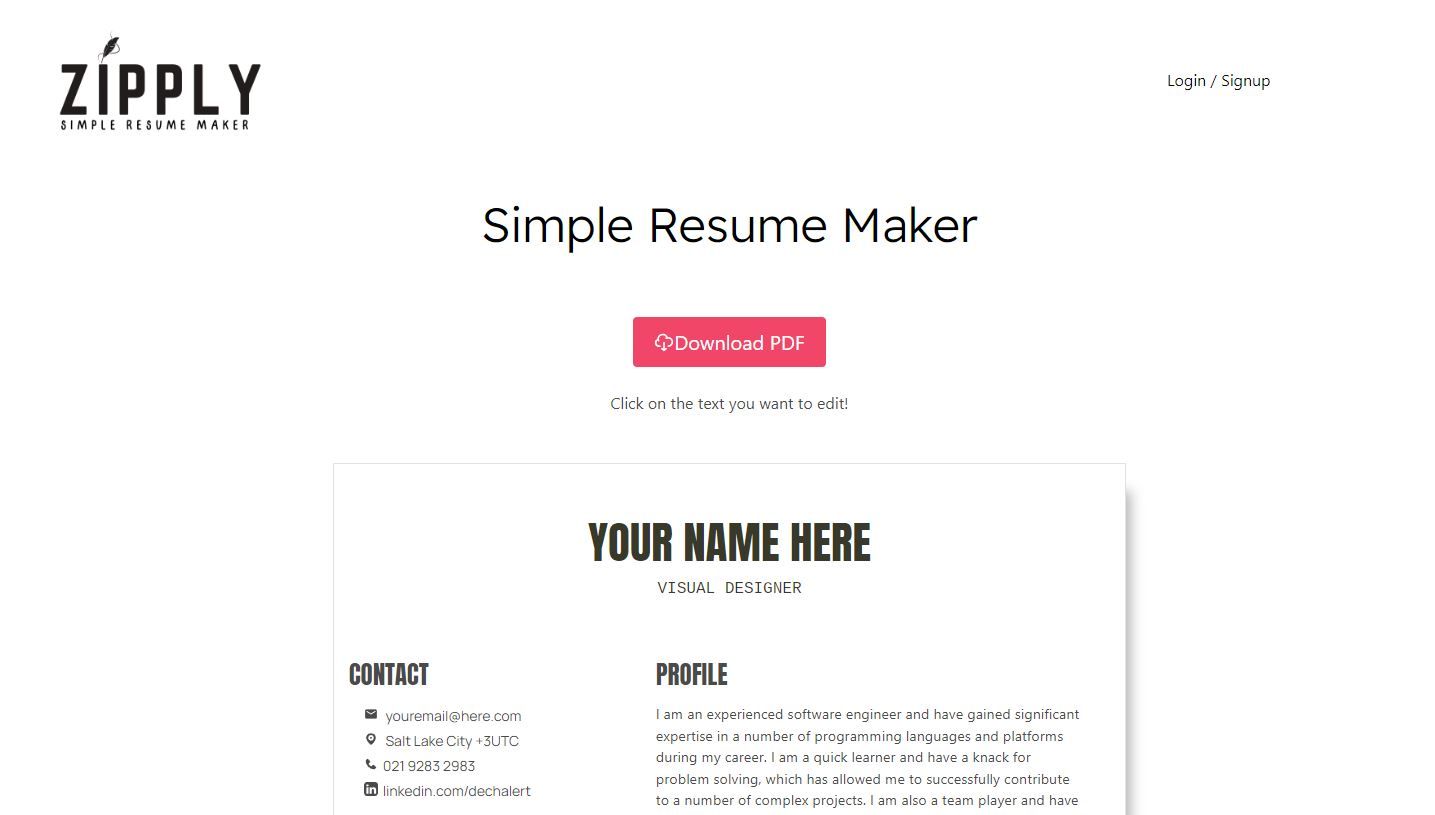 The creation timeline
I gave myself a week to get it all done. The requirements were:
a working app with authentication, connected to the backend, and payments integration.
a working CMS attached for various pages and content
Zipply started out with a lot more features but a majority of them got moved into the backlog. Why? Because the shortened timeline meant that I needed to ruthlessly curate to the barebones minimum.
Besides, the core idea behind Zipply is to provide users with the ability to quickly create resumes. it has all the CRUD elements, complex enough to be interesting, and is not a to-do app.
Tech stack
I started off as an Angular developer. But let's get real, Angular's gone off into its own little big world.
The market right now is demanding React in some format. There are probably a ton of Angular jobs somewhere, but I'm probably not looking in the right spaces.
After a bit of Googling around, I ended up with the following tech stack:
Next.js for frontend and APIs (Bulma as my base CSS framework)
Supabase for backend
Vercel for infrastructure and CD/CI
Stripe as the payment gateway (because better exchange rates than PayPal)
In addition to this, I decided on Webflow as my CMS. Why? Because I only had a week to boot up an app with a working CMS. I'm not making one from scratch, nor do I have time to code a fully tested theme.
I've also worked with Webflow in the past and liked their designer, low-code-friendly approach. For Zipply, it didn't take long to throw up a header and footer, and do a quick configure the general styling.
What did I learn from all this?
it's a lot easier to boot up a fullstack app from scratch than it was 5 years ago
I really did need the detour break from project work coding and now I'm ready to get back into it
the 5 years of coding experience before my marketing and content detour is still relevant
You can learn a lot in 5 days when you have to build something from scratch
This coding exercise also re-hammered in the agile development manifesto of simplicity over complexity. It's easy to get lured away from the finished product by scope and feature creep.
I went in with ideas and came out with the mantra done is better than perfect.
Yes, there are still a few kinks in the app, mostly mobile visual related. The code needs a bit of a clean-up here and there but for less than a week's worth of work, learning, and Googling in between the children and my current actual day job and side gigs, I'm going to view this as an achievement.
You can't clean up code if there's no code to clean up. It's like the proverbial first draft – but in code form.